We make the bookkeeping process easy,
so you can get on with life.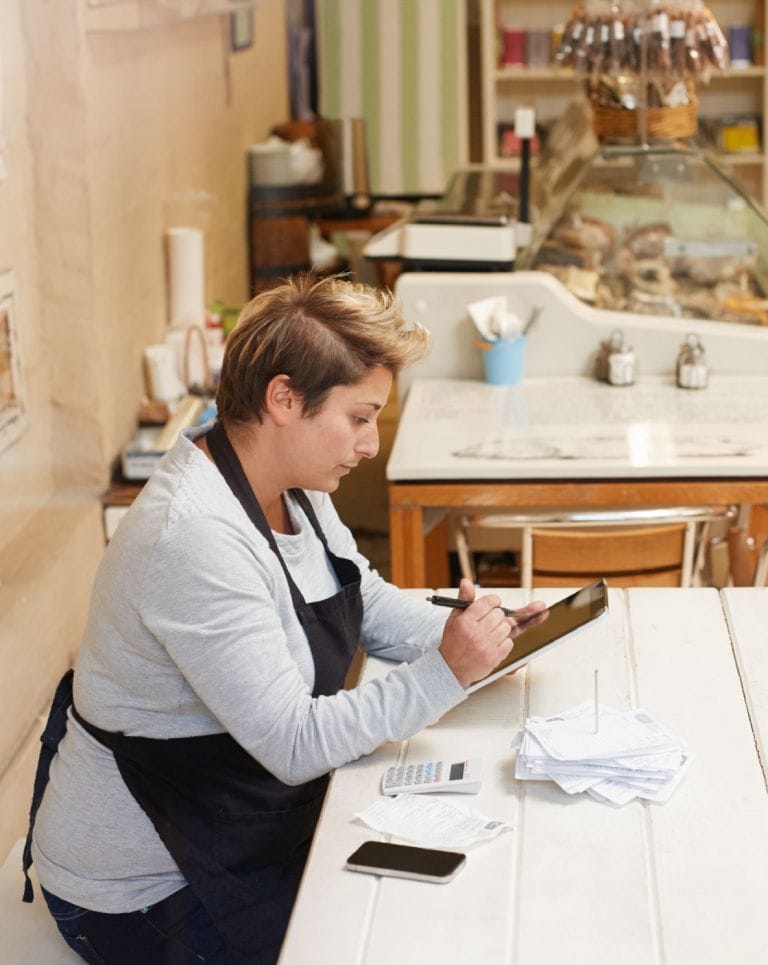 We know you. You're a hard worker. Always striving for something bigger and better. You can see the big picture, and you're willing to do whatever it takes to get there. But you're tired.
You work around the clock for this little business you've created, and sometimes the big picture becomes somewhat hazy. Sometimes it feels like all the striving isn't achieving much… like all your brainpower is being wasted chasing paperwork and reconciling bank accounts.
You already know that your superpower isn't doing bookwork, and you should be spending your time growing your business. It's time to find a wingman to help you organise, systemise, and finally understand those numbers. We can help!
We're a small business too
Based in the small town of Gladstone, QLD, we're incredibly proud of our little regional town and the calibre of clients we attract. But we aren't limited to working in our little community; our remote bookkeeping service means that our fantastic team of down-to-earth professionals can help clients all over Australia.
Bookkeeping services for all stages of business
Every business is unique, and yours is no exception. We want to give your business the attention it deserves, which is why we've created different services for different stages of business.
Small Biz HQ at your service!
At Small Biz HQ, we help you with your bookwork, payroll, superannuation, BAS and all the compliance but we go one step further and tell you the story of your numbers.
If you want to take the next step toward your work life balance and have someone on your team helping you lead the way, call or book now.
Words from our amazing clients
Testimonials from clients
"Sam and Arandora from SmallBiz helped us clean up a mess that had been left by our previous bookkeeper. Our accounts are setup so that all staff can have input into understanding how our business drives revenue and its need to manage costs. They are attentive to our needs whilst managing their client base and we always feel we have their support when we need it."
"Samantha and her team have been paramount in the launching of our small local business. Not only have they looked after all our bookkeeping needs, they have helped create and manage all aspects of our social media. We would have been lost without their support and assistance. Thank you, thank you, thank you."
"Sam has gone above and beyond for my business. I could never put into words how much she has helped get us on track. If you are looking for a bookkeeper who is not only good at what they do, but also wants you to succeed, you are in the right place. Thank you Sam. We appreciate you more than you can ever know."
Wanna know more?
We've got your back with riveting reading over on the blog.
The Queensland Government is offering Round 3 of the Business Basics Grants Program. Due to have opened…
Receive the latest insights from Small Business HQ by signing up to our blog.
We want to hear about your amazing business. There's honestly nothing we love more than a yarn with a fellow business owner, especially if we're able to help with any of their business woes.
So, what are you waiting for? Pop your details in below, and we'll be back atcha within the next 24-48hrs.